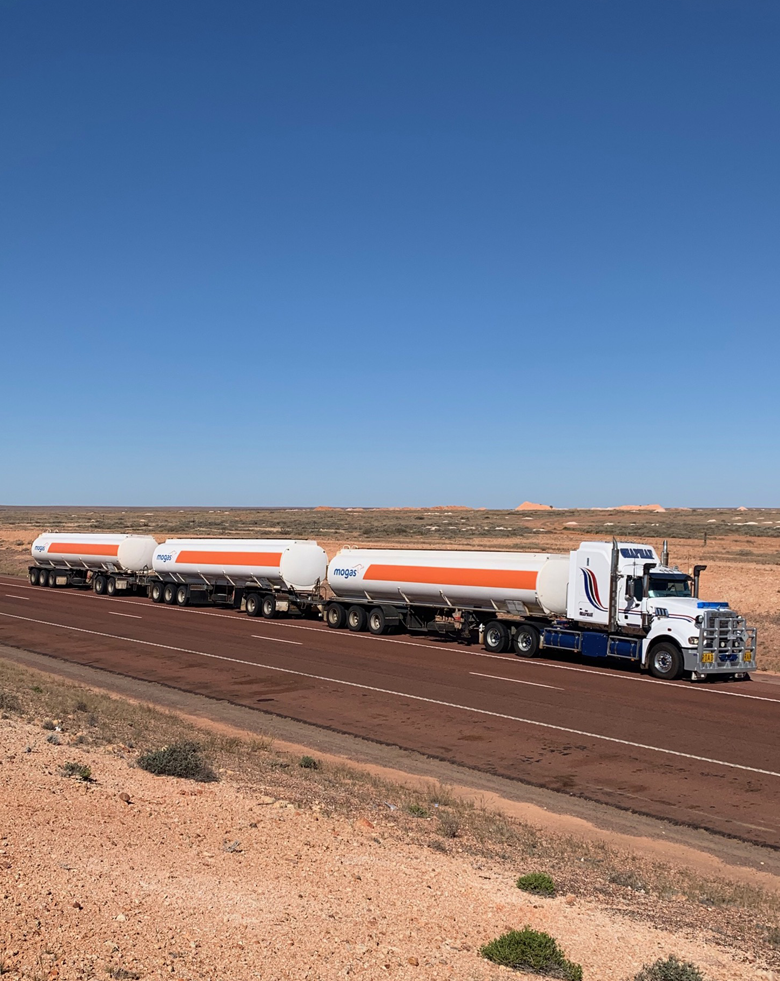 Fast delivery with our extensive fleet
We have our own extensive fleet of company tankers to get product to your site.
Mogas Regional delivers ex-refinery straight to your site minimising lead times and handling costs.
Our person to person ordering system is directly linked to our delivery team.
All questions and issues are addressed immediately by one of our in-field staff.
Location Coverage
Servicing Outback South Australia, Western Australia, the Northern Territory, Southern New South Wales abd Victoria.