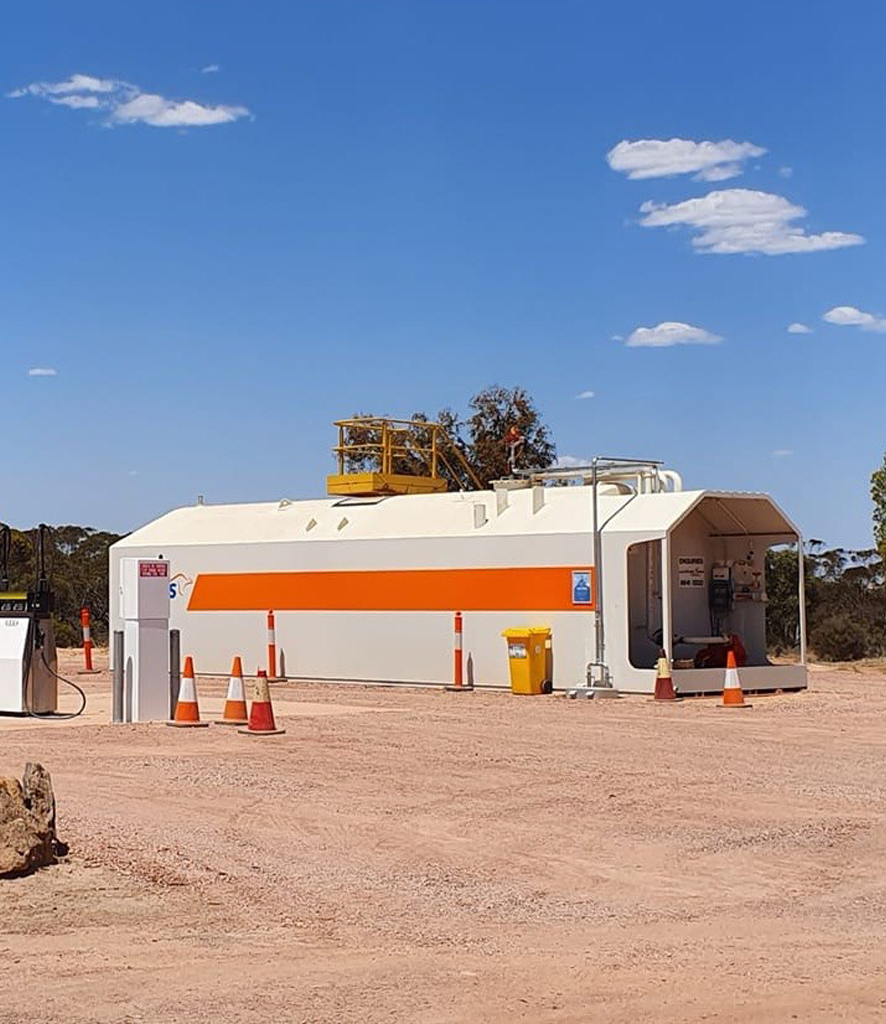 Unmanned Outdoor Payment Terminals
Mogas' network of Outdoor Payment Terminals (OPT) is growing quickly.
What is an Outdoor Payment Terminal?
Outdoor Payment Terminals are unmanned self-service kiosks that provide fuel to customers 24 hours a day, 365 days supplying both diesel and unleaded fuel. Payment is via credit card and account customer cards.
Passive Income Opportunity
If you own industrial or commercial land on a major highway or main road, consider installing a Mogas Outdoor Payment Terminal. Mogas commitment to a commercial partnership includes planning, infrastructure, installation and maintenance making this a turnkey business. Want to find out more?
Contact us.
Branded Program
Do you own a petrol station? Here's why you should consider partnering with Mogas...
We offer a comprehensive branded program for distributors and retailers of petroleum products.
As a Licensed Mobil™ Distributor we hold an instantly recognisable fuel brand. This is supported by a local distributor operated supply network with a full program of marketing and support. Our branded solution is backed up by an instantly recognisable global supplier, which offers:
• Trusted fuel card program
• Fit for purpose equipment
• In shop programme assistance and more!
Want to find out more? Contact us.